Velcron is a family owned company in Finland and our products have been used in the marine industry for over 50 years. Teuvo Nissi started manufacturing the first injection molded products in the early 1970's in Helsinki with his self-made molds which were used by his brothers', Eero and Väinö Nissi, company Fibå-Vene (Finnsport).

Jukka Manninen founded Velcron Oy in 1994 and started to cooperate with Teuvo Nissi's company TenisFin.

Velcron and TenisFin merged in 2009. Today the company has exports to over 10 countries.

All of our products are manufactured in Finland and we always have products in stock which makes us fast and flexible with the deliveries.

Our products are designed to meet the real world needs whether they are universal or specialized, while always listening to our clientele's opinions from both the industry and retail side. We can personalize one or a full range of products with our customers own desired colour.
Responsibility is a key factor in our operations. Environmental friendliness is taken into account through the whole life cycle of our products. All of our components have been developed with responsibility in mind.

The product design and raw material choices are based on the longest possible and optimal lifetime of the components as well as to replace the heavier products with lighter ones in the end products so that the end users can save in fuel consumption. We always use the best possible raw material also to ensure the durability even in the most challenging conditions. To support that the products are UV-stabilized and have a five year guarantee.
95% of our production is recyclable.

The packaging material is 99% recyclable cardboard of which 50% already recycled (we buy recycled boxes) and 50% new boxes from recycled cardboard. We do not use any unnecessary plastic in the retail packaging.

We optimize the incoming and outgoing transport of goods so that they cause emissions as little as possible.

In 2005 we have changed from oil heating to renewable energy (oil consumption lowered to 10,000 l/year).

In 2011 we changed the electric supply to Helen's hydroelectric power.

In 2019 we acquired a 3,3Kwh solar panel system (we get 1/3 of our electricity consumption from it, assembly and office).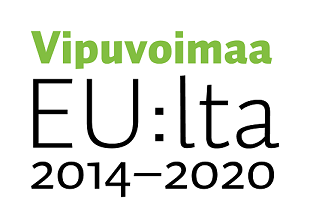 Teuvo Nissi begins to manufacture the first plastic products with his self-made molds
Velcron Oy is established
Velcron and TenisFin participate for the first time in the METS fair
TenisFin and Velcron merge